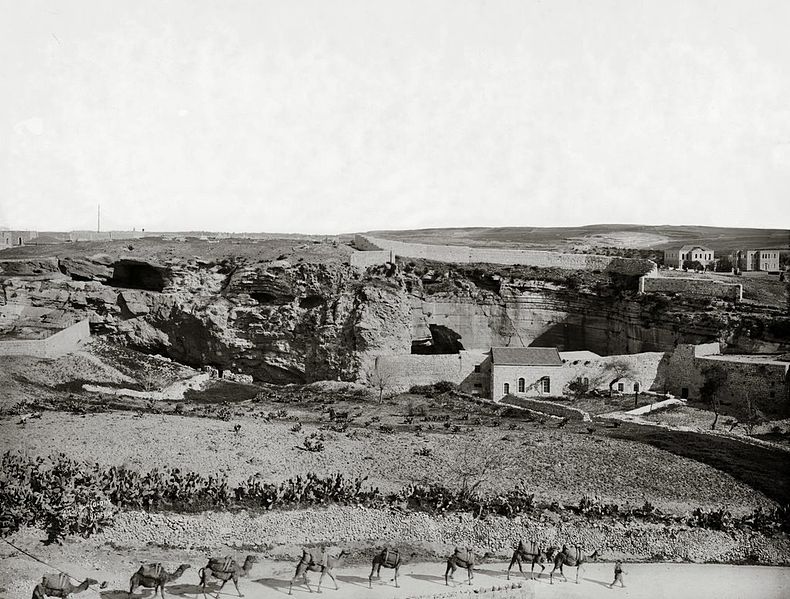 "He that is not with me is against me, and he that gathereth not with me scattereth abroad." (Mat 12:30)
I have for a long time focused on showing Biblical evidence from the Bible confirming the Ark of the Covenant discovery. And we are talking about the Ark claim made by Ron Wyatt that the Ark was found in a cave some 6 meters below the crucifixion site and that Christ blood had gone down on the Mercy Seat when He died.
The Garden Tomb is an association that has been protecting a site, a garden, believed could be the burial place of Christ. And they have recently published a book on some of its history. The book is written by a woman who has worked there for only FIVE years and obviously what she writes about Ron is what she has been told and not her personal experience.
Now I love the Garden Tomb, what they have done to the place and the peace that rests there. But this is all due to God.
Over time, the workers there have for many years resisted the voice of the Holy Spirit and God has born over with them for a very long time.
The Garden Tomb Association has been fearful about Ron's discovery. But being fearful also makes someone unbalanced when they exercise control, and this has lead to some disturbing behavior on their side.

I will tell you the truth because I have personally no need to be on the Garden Tomb association's good side.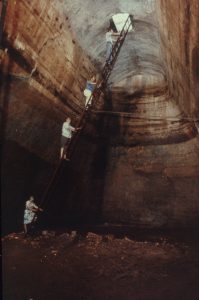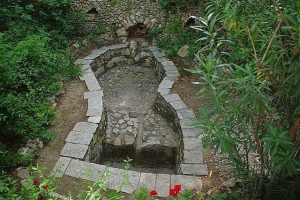 Among the great pride of the Garden Tomb is an old large cistern found in the area. Another thing they are proud of is the old wine-press found there, all showing that this was once a garden that fits the Biblical description of the area Christ was buried. And these are great findings by the way.
However, when Ron Wyatt had excavated in the same garden and discovered an old, or just as old, cistern-like structure and evidence that there might have been an ancient building at the site, they decide to hide it. Basically, any ancient findings in the Garden found at any other spot is put on display, except for Ron Wyatt's discovery, that is being hidden. And this, people, is unusual. In Jerusalem, archeologists are constantly digging up evidence from the past to learn more of the city's history and most are put on display. But the Garden Tomb Association, instead of investigating these very special archeological finds here properly, they give them opposite treatment and they are 'buried', and not spoken of. It's especially odd because these remains are different than what can usually be seen in the area.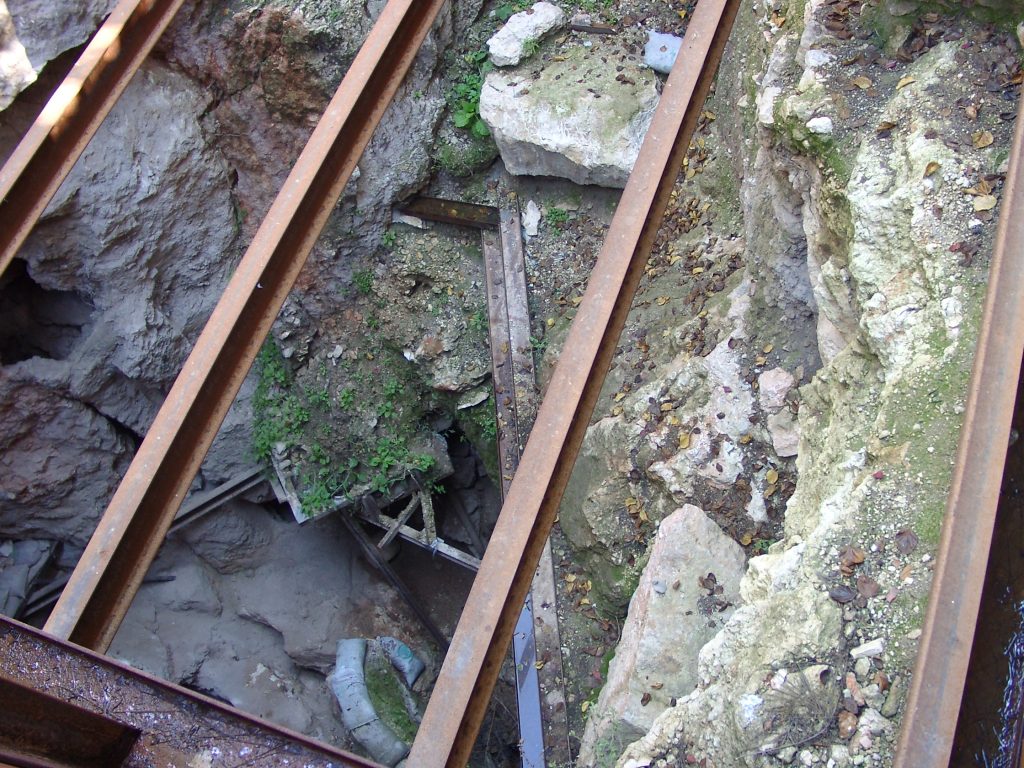 Now in order for you to understand that these discoveries aren't a myth but a fact, can be seen in pictures and videos from the excavation site and there are also official reports by Israel Antiquities Authorities. So it is documented that these archeological remains are in fact in the garden. These are archeological remains that are only partly excavated before the excavation was stopped.
So we are going to look at some of the statements in the book published by the Garden Tomb Association, and it reads as follows:
«The Cave which had been the subject of excavations by Mr. Ron Wyatt from the USA had to be filled in, done for aesthetic reasons and safety. The area had become an eyesore. Although Ron Wyatt died in 1999, he had claimed to have discovered the long-missing «Ark of the Covenant» in 1982 in the vicinity of the Skull Face at Golgotha. Though none of his claims could be confirmed before his death, his activities were being continued enthusiastically by his followers, many faithful Christians, to the detriment of the witness of the Garden."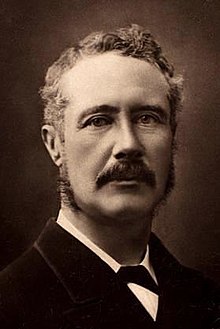 Now before I continue to read I want to comment on this first part. "to the detriment of the witness of the Garden". Now this garden received attention first by General Gordon who identified the mountain as the real Skull Hill. He was the first to make the claim that the Ark of The Covenant was hidden there, and it's partly thanks to him this garden even ended in their hands. This means that Ron's claim that Christ was crucified here and the Ark was here, was a claim even made by Gordon. Although Gorden didn't point out the exact spot he was eager to investigate to find the it. Thus Ron's work was in line with Gordon's conclusion. The Garden Tomb Associations refusal to even view or consider finding the real crucifixion site, or even consider a temple treasure being in the area, is what goes against what the first British people that was working for this place did. But the Garden Tomb does not even want to find evidence of it being tied to the real crucifixion site or to research it any further. This shows a passive aggressiveness towards the original meaning behind their own foundation. Even if you rule out Ron they should still be interested in investigating their own property for more archaeological discoveries that could confirm the authenticity of the site. And so it all seems as if they are under some influence of some sort, whether it be spiritual, governmental or even Catholic.
But let's go back to Ron. Rather than viewing it as detrimenal of the witness of the garden, they could have told about Ron's story as a story that is yet to be proven or unproven. And by doing that they could have gained even more tourists to the area. The Jews do exactly this with an Ark claim made by a couple of rabbis. They claimed to have seen the Ark from what is today known as part of the western wall tunnel. Guides are not afraid to  mention this, as a myth, as part of the tunnel tour. But in regards to Ron's story, it gets the silent treatment. There is even aggression. This in itself is evidence that this claim is subject to a spiritual battle.
I will continue reading:
«It was time for a stronger statement of rebuttal to his claims concerning the discovery of the «Ark of the Covenant» about which he had published a convincing book." Marvin Wilson, a former associate of Ron Wyatt, had been troubled by his inflated claims and wished to establish once and for all if there was any substance to them. Disproving the claims would be an advantage to the Garden and the exploration would be performed by the Israel Antiquities Authority (IAA) or approved archeologists. If the agreement was reached the dig could be made in the summer of 2001. The Biblical Archaeological Foundation, Wyatt's organization (WAR) had confirmed their willingness to fund the excavation of the «Wyatt Cave» which would be under the direction and on-site supervision of an IAA archaeologist. There would be a full Memorandum of Agreement between all parties. The geophysical survey would be carried out by the AES staff when the survey would not be observed."
Then they write a little more about what they wanted to do and about scans at the site. Then she writes:

"BA proposed WAR/IAA dig in August 2006, funded by the Wyatt excavations was planned and the Garden cooperated with the IAA who were in favour of this one further and final archaeological exploration to assist them in their research into Roman and Iron Age history and the size of the City at that time." So further in: "Nothing in the excavation had been revealed to confirm Ron Wyatt's claims and it was expected that Richard Rives would make an announcement to this effect. The Wyatt organization was committed to the cost of covering the excavation site with decking but the Association would retain control of how this was carried out. By December 2006, the council was not in favor of any more excavations. An official statement was prepared by the Garden Tomb Association Council concerning the late Ron Wyatt. And here is their public announcement: «The Council of the Garden Tomb Association (Jerusalem) totally refute the claim of the Ron Wyatt to have discovered the original Ark of the Covenant or other significant biblical artifacts within the boundaries of the garden known as The Garden Tomb, Jerusalem. Mr. Wyatt was indeed allowed to dig within this privatly owned garden on separate occasions some years ago. Members of our staff observed his progress and entered his excavated shaft. As far as we are aware nothing was ever discovered to support either his claims nor have ever we been shown any evidence of biblical artifacts or 'temple treasures'.…. In the past two years, under the supervision of the IAA, the Wyatt excavation was scientifically explored and documented. A traditional «top-down» excavation in August 2006 revealed nothing to substantiate the Wyatt claims, instead quite the opposite. This deep excavation did, however, reveal clear evidence of agricultural or industrial activity in the Roman and Byzantine periods».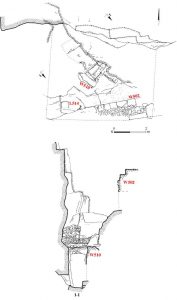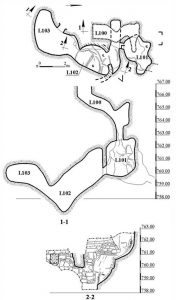 Ok, so here we find something troublesome. On one hand they tell us that they totally refute Ron's claim of having found the Ark of the Covenant. Then they go ahead and say that nothing was discovered to support his claims.
You can't get to the chamber of the Ark of the Covenant by just entering Rons excavated shaft. There are multiple tunnels and cave openings that you have to go through in order to get to that particular chamber.
This was confirmed by a video that Ron himself made while he was alive. Recent investigations of the cave system proved it to be a little more complicated than Garden Tomb's statement. Ron stated he went through a lot of dead ends before actually finding the chamber, so it wasn't as easy as just going down a shaft.
The truth is that when re-opening the excavation site the team could see bit by bit how Ron's story about what he found, before he found the Ark, was honest.
They found the shaft, the cistern like structure, the rope hole, the ancient circular building, his entrance to the cave system, the elevated platform, the altar stone, and more. They also found the cave system to be just as Ron had described it to be.
When Ron excavated in The Garden Tomb he made several archeological discoveries in, what was at that time, an unexcavated area. He described everything he saw and found. Still, the Garden Tomb judges that all of these archeological discoveries is of no value. Nor do they credit him for having made these discoveries in the way you would when someone does make historical findings.
Their refusal to acknowledge the importance of these ancient remains, and also to not give Ron proper credit for them is unusual. The hostility is no longer towards Ron but also anything Ron found on his way that can be proven.
If these discoveries weren't made by someone who claimed to have found the Ark, but by of one of their own, they would have been proud of them and incorporated the findings as part of the Garden Tomb tour and in their published books. Yet now it's hidden away and people aren't even informed that they are there.
The reason is, of course, giving attention to these finds will give Ron Wyatt's story credibility. After all, in Ron Wyatt's personal story on how he found the Ark, he details everything he finds in the process, and so far most of what he mentioned had been re-discovered.
Now if you go out and say, well all of his story checks out except the last bit that we cannot either prove nor disprove – it re-opens the interest rather than closing it down.
Second of all, the Garden Tomb, in its time, hindered Ron from continuing the excavation at the site. And so they themselves contributed to the difficulty of searching out and clearly identify everything found in this area. Evidence showed that there was a lot more that could be unearthed at this site and studied. At worst it's hindering historical information reaching the public, evidence that is relevant to billions of people worldwide. That is a great responsibility.
In the same way in later excavations, when discovery after discovery was unsurfaced, things that proved Ron's excavation story to be in earnest, the new team were finally at a point where they might even prove the last part. But at this point the Garden Tomb decided they were no longer permitted to continue the excavation.
Instead, they stopped it while it was still unfinished, while the evidence was still in the process of being unearthed. Instead, they decided to write a public announcement that they had stopped the excavation and that there was no evidence there.
This is dishonest, unprofessional and robbing people of the right to know the truth.
There is only one thing that can come out of a further excavation, and that is the TRUTH, no matter what it is. Hindering this is the same as covering the truth up. But they had already declared that they weren't interested in finding the truth, but a confirmation of what suited their interests. They had stated their motive beforehand: "Disproving the claims would be an advantage to the Garden".
They claim they first allowed the excavation to refute Ron Wyatt's claim. This is very biased. You can't refute a claim before you have done the proper investigations. An investigation requires objectivity in order to be done right. Not only that, but they said clearly that they expected the team who had put a lot of money and hard work into doing this to refute this as well, when they were done excevating. However, the excavations not only revealed the many archeological finds Ron made at his Ark of the Covenant investigation, it also revealed many other archeological remains from several different time periods.
When they found more and more confirmations of Ron's story, the excavation was shut down. However, enough was found to prove that the statement they made about Ron was misleading. Enough evidence was found to say that Ron Wyatt was so far telling the truth. He had not made up this part of the story.
Not only that, but they also decided on covering up the area of the unfinished excavation, making it close to impossible to finish the investigations. They said it was an eyesore. Do you know what else was regarded an eyesore in its time?  "He is despised and rejected of men; a man of sorrows, and acquainted with grief: and we hid as it were our faces from him; he was despised, and we esteemed him not. Surely he hath borne our griefs, and carried our sorrows: yet we did esteem him stricken, smitten of God, and afflicted. But he was wounded for our transgressions, he was bruised for our iniquities: the chastisement of our peace was upon him; and with his stripes we are healed." (Isa 53:3-5)
Yes, you do not cover up an archeological site that might prove Christ died for us because it's considered an eyesore. I'm sorry on their behalf that they would talk and even act is such a way with an area that has been entrusted to them.
This is also an unusual thing to do in regards to archeological finds.

Their unwillingness to partake in a constructive development of the archeological findings in this area, and to help further investigations until it can be established what has actually been found here, is sad.
When it comes to the last part, yet to be proven, the Ark of the Covenant in the cave, the following things must be noted:
1) They cannot refute Rons claim to have found it without evidence. Proving goes both ways. You cannot say something didn't happen or that a story isn't true without evidence. If we are to harm a man's reputation and destroy his character we should at least have evidence. The innocent is innocent until proven guilty. And there is no proof against Ron. He did not lie about excavating there, he did not lie about several of the things he found while excavating there and so concluding he is a liar has no foundation. You cannot say someone is lying just because their story seems too amazing to be true. Many Christians haven't really read the Bible. In Leviticus 17 we learn that if a sin-offering was not made in front of the tabernacle of the Lord the sacrifice was not accepted and the sin was not pardoned. Now if Jesus did this, if His sacrifice didn't fulfill this requirement, we, according to Leviticus 17, would not be forgiven. And so Ron's story isn't an amazing fantasy but rather a necessity if we believe the Bible is true and that Jesus died in our place.
The Garden Tomb has not succeeded in entering the area underneath the cross-hole where the chamber is. When they have done this, the exact place where Ron said, in the cave, and confirmed there is no Ark in there, then they can refute Ron Wyatt's claim. Until then, if they are fair, they should make the following statement:
«Most of Ron's story during his excavation in the Garden Tomb has been proven to be truthful. We have yet to prove or disprove the part of the story where he states the location of the Ark of the Covenant.»
This would be a truthful statement on their behalf if they made it. But their agenda was not to find out what the truth is, it never was according to their own statements. Their agenda, all along, was to disprove it. Their reason being that it was "to the detriment of the witness of the Garden". But what about the witness of God? What about the witness of the Bible? Jesus did say that who so ever preach the truth would be persecuted like He was. The fact is that The Garden Tomb Association set out to disprove Ron and that they were unsuccessful in doing so. Then they decided to hinder the truth from coming out and the excavation from continuing instead of admitting this. That is sneaky and shameful from a Christian foundation.
2) If this foundation really believed there is a God and that the Old Testament is true, they will also know that they can't just dictate God or even look at the Ark without His consent or blessing. Throughout the Bible we learn that God does not work with those who have been chosen by men, or those who men deems to be fit, but that He works through the ones He has chosen and deemed to be fit.
If God's work is to prosper we have to work with those God has chosen. The work must go forth under the leadership or advice of Gods especially elected representatives. Now, such people might have been present under the previous excavations, I don't know. But if the Garden Tomb Association think that they are fit to enter the cave with the Ark just because they control the area, they might be in for a surprise. If the Ark is there, they might not enter. If it's not there, what is stopping them from proving it? No one. And so them not being able to enter the chamber is not proof the Ark is not there. It could actually be proof that they are not permitted to enter by God Himself. This might be a provocation and perhaps the real reason behind why the leaders of the foundation started to attack Ron in the first place. They were positive to his work at first and tried to enter the cave system like Ron, but was not permitted in.

Consider this. If you have a sick person in need of professional medical assistance, it's evident that there is no point in asking a sculptor or a baker to heal him, and then conclude that you tried helping the sick person, but failed when they couldn't heal him.  In the same way the work will only go forward the right way when we work together with those God has elected for the work. And they cannot answer to anyone but God. It's not about archeologist-titles or university titles, it's about who God chooses.

3) The Garden has been opposing God for a long time, starting with Ron.
They are not just opposing the Ark discovery without any evidence, but they are also opposing the law that is in the same Ark. God's law.
I do believe though, that if everyone humbled themselves and united forces, this work would have progressed much faster, but not without resistance. If the government would allow God to control this work His way, instead of trying to do it in their own way, they will have some of the answers they are currently looking for and that they cannot provide themselves. They cannot try and send in the wrong people and then be upset when God says «no».
Right now the work is buried with conflict, suspicion, and envy. All the things that chase the Spirit away.
For those of you who have been confused by different reports, don't be. In not too long, all things will be made known. Don't be discouraged.
"For there is nothing covered, that shall not be revealed; neither hid, that shall not be known.  Therefore whatsoever ye have spoken in darkness shall be heard in the light; and that which ye have spoken in the ear in closets shall be proclaimed upon the housetops." (Luk 12:-3)
When Jesus rose from the dead and all the soldiers were witnesses, the scribes and pharisees decided to even hide the fact that He had resurrected, rather than admitting their faults. They had said they would believe in Jesus had they only seen proof, or a sign that Jesus was the Messiah. They even said that to Him when he was hanging from the cross. Yet, when they got their evidence, rather than admitting their faults and repenting, they paid the soldiers to lie about what they had seen and to say that the disciples had stolen the body, that it was all a fraud. I pray for the sake of the Garden Tomb Association and the people that work there, that they will not be found doing the same crime with the evidence of Christ sacrifice for mankind. That they can learn from other religious people in authority in the past and humble themselves rather than continuing the battle and the lies.
Garden Tomb quotes from book: A Garden in Jerusalem –  The story of the Garden Tomb. by Rosalind Meryon