I'm not going to just interview people that are in 100% agreement with me or I with them, and so everyone on these podcasts stand on their own ground and have to answer for their own opinions. I want to give people a chance to tell their story and hopefully inspire others. If there are specific topics you'd wish for me to address or someone you'd like me to try and do an interview with let me know by contacting me. And, thank you for stopping by and listening! If you like something you hear, remember to share it with others! If you wish to download the podcast go to my youtube channel and download it from there.

---
Scheduled:
Because of difficult circumstances in Boliva, the interview with Vivien Flora has been postponed for now. We are hoping to get it done at a later time.
PODCAST 5: ( June 30th, upload July 1st):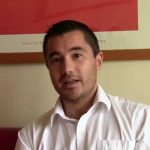 Aaron Sen from England has many trips behind him to Biblical archeological sites. Especially to the Middle East, East Turkey and Saudia Arabia.
He has been helping to do outreach in countries such as India. He has worked with both Jonathan Gray and Ron Wyatt and on several occasions also cooperated with author and professor Lennart Møller. He has also translated the book 'Confrontation' and English corrected 'King Of The Ark' that are available here on arkfiles.net. He runs the website covenantkeepers.co.uk
PODCAST 6: (June/July)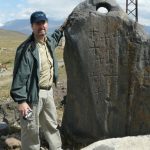 Kevin Fisher runs http://arkdiscovery.com/ a website devoted to Biblical archeology. He is also known for the DVD series Revealing God's Treasure, which has reached many people. His films have been translated to many languages world wide.
He has done many research trips to the Middle East and Turkey and also arranges tour groups to many of these sites.
---

Published:
---
PODCAST 3:  Sunday, 10th of June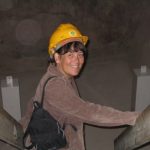 Interview with Elin Berglund from Norway/Denmark. Elin has arranged many group tours to Israel, Egypt, Jordan, East Turkey, Armenia and even Iran. Her passion is Biblical archeology and was one of the few that made group tours with Ron Wyatt in Israel. She has also had a TV team with her to East Turkey as shown on Danish TV2.
She has many stories of God helping her on these trips and she will tell some of them in this podcast.
---
PODCAST 2:  Thursday, 7th of June 2018: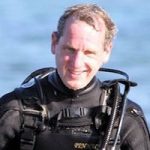 Interview about Ron Wyatts archeological discoveries with
Ross Patterson from New Zealand. Ross has traveled all over Asia and the Pacific holding seminars on Biblical archeology. He has also done many research trips to Turkey and the Middle East.
.
---
PODCAST 1:  Sunday 6th of June 2018: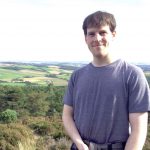 Interview with Graeme Howitt
from Scotland. He tells us his personal story and
what he feels is important to share with others.

---
Dream of a new earth instrumental.